March 6, 2018
March is here and we have and we have some great special events coming up this month.
March 16th and 17th we will be hosting Magic the Gathering M25 Drafts. This is the newest set in the Masters product line and looks to be a lot of fun to draft.
On March 18th we will be having a Legend of the Five Rings LCG constructed tournament.
On March 25th we will be hosting a demo day for Warhammer Underworlds Shadespire. If you have a copy of the game and have never had a chance to play or are just interested in checking it out come on down and try it out.
On Saturday March 31st, I attack the Darkness will return with a fantastic day of RPG seminars and games.
Last but certainly not least April will see the start of our Blood Bowl League. On March 10th and 24th we will have build knights for Blood Bowl. At these events players can build, Paint and talk strategy about Blood Bowl. Demo's will also be available on theses days.
February 14, 2018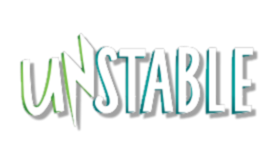 Goblins, Contraptions, Squirrels and Spies.
One of our favorite Magic sets from 2017 is back! Unstable is now back in stock and ready to draft. Starting on Friday, February 23rd we will begin hosting drafts for Unstable starting at 6pm. We also have boxes and booster packs available for purchase.
Drafts will be starting at 6:00pm with a cost of 15 dollars. Prizes will be pack per win (for each round that a player wins, they will receive one booster at the end of the event).
January 15, 2017
Back by popular demand! I Attack the Darkness is a community of tabletop gamers spanning the greater Bay Area. Their mission is to spread the love of tabletop gaming by creating an open and inclusive community welcoming towards all people and all experience levels. We're really excited to be hosting the good folks from this group for an all-day workshop on Saturday, January 21st, which includes round-table seminars and one-shot adventures.
The seminars are geared for beginners, but they work equally well for those who just want to sharpen their RPG skills a bit. Their one-shot adventures are open seating, non-organized (IAtD are not official Adventure League) play aimed at community building, networking, giving everyone a chance to play (or GM!), as well as trying out new/unfamiliar game systems and potentially finding ongoing, regular gaming groups. IAtD GMs run tables on a volunteer basis, and as such, the systems and editions run at a particular event may vary. Characters will be provided for all games. Here's the line-up of great things in store through the day:
11am – Seminar #1 – D&D/d20 101
Our D&D/d20 101 event is intended to be a crash-course in playing D&D and other d20 style tabletop RPGs by running a simplified adventure in a pressure-free, no-judgement atmosphere. We aim to teach players the basics they will need to sit down at any edition of D&D and most other d20 style systems and get by.
11am – Seminar #2 – 11:00am – GM/DM 101
Our GM/DM 101 event is intended to be a roundtable discussion and workshop to support Dungeon Masters and Game Masters of all kinds. We discuss pertinent issues, share thoughts and ideas, troubleshoot any issues they may be experiencing, and otherwise be supportive of the tremendous creative efforts Game/Dungeon Masters put into bringing alive the worlds we adventure in.
3pm – FATE Accelerated – GM: Nicky Silber
Four high school students have murdered their friend, and the Axeman knows! Now he's out for blood and there's no one to stop him but you! Can you make it out of Jefferson High alive, or will the police be collecting your corpses in body bags in the morning?BEWARE THE AXE! uses an adapted version of FATE Accelerated Edition and is based on 90's slasher films.
3pm – FATE Core – GM: Paul Reed
Set in the "superpunk" world of Venture City, members of two super-gangs – while enjoying a rare peaceful gathering on neutral ground – discover a secret…a secret other supers are willing to kill for.
3pm – D&D 4th Ed – GM: Selena Nadav
Very sincerely sorry wizard seeks brave and very forgiving warriors to help correct unsuccessful experiment before all Hell breaks lose. Literally. Inquire at tower. Compensation negotiable.
My Bad,
Trevor
3pm – D&D 4th Ed – GM: Tamir Nadav
It's a quiet and peaceful day in Generictown, which is a nice change of pace. It seems that every other day, something horrible happens here, sending a random group of total strangers off on some adventure or heroic journey. Unfortunately for the poor citizens, that changes yet again this evening as a marauding group of bandits come to wreak havoc. Who will step up this time to bond together in unity, for at least a few hours?

Things get started on Saturday, January 21st at 11am and the event will run until the store closes at 7pm. You're welcome to stay for some or all of it. The entire workshop is free for everyone, so come on down and join the discussion and the fun!
January 3, 2017
MTG Aether Revolt Pre-Release Tournaments
Saturday, January 14th @ Noon AND Sunday, January 15th @ Noon
Continuing our very fun and successful series of Magic events, Gamescape is pleased to be hosting a double-dip of Magic: The Gathering Pre-Release spectaculars! MTG Aether Revolt releases on Friday, January 20th. Our Pre-Releases will take place one week before then on Saturday and Sunday, January 14th and 15th at 12:00 noon. We'll be hosting Sealed Deck Tournaments on both days.
If you're interested in attending either of the pre-release tournaments, we ask that you please sign-up ahead of time, as we have limited space for the event. You can do this in a number of ways: either by calling the store, sending an e-mail, or by dropping into the store in-person. There are 66 spaces available each day, so be sure to reserve yours soon! We ask also that you please arrive to the tournaments at least one hour early in order to pay your entry fee of $30.00. Each player will receive a MTG Aether Revolt Pre-Release Pack after paying for entry.
The weekend's tournaments will each consist of one flight of entrants with the goal of each event to be completed by 6pm. For a great introduction to playing in this format, check out WotC's MTG Pre-Release Primer. Prizes will be given in the form of MTG Aether Revolt booster packs, promo cards, and some other nifty prize support that we have in the store. We regret that we will not be admitting players after 11:30am SHARP. Please arrive as early as you can to ensure that we get playing as soon as possible.

MTG Aether Revolt Release Tournament – Friday, January 20th @ 6pm
If you're not able to make the Pre-Release, we'll be holding the Release Tournament on the Friday that MTG Aether Revolt releases for sale. If you're interested in attending, please arrive before 5:30pm to sign in and hold your spot in the event. We always recommend signing up ahead of time, just in case things fill up quickly. This Sealed Deck Tournament will consist of four rounds of Swiss pairing using MTG Kaladesh and Aether Revolt booster packs, likely to be finished by 10:30pm.
Special Box Discounts
As always, we're offering 20% off the retail price on full boxes of MTG Aether Revolt if you're in our Customer Rewards system or if you sign up for our Geek Card program. The points that you accrue on the purchase will also be tallied on your account. Individual boosters will remain at the standard retail price of $3.99. In addition, WotC is again offering a special buy-a-box promo card to anyone who purchases a full box of boosters from us. The card for this release is Scrap Trawler!
November 29, 2016
Amidst the hustle and bustle of holiday shopping, it's always nice to take a moment to enjoy yourself. What better way then checking out a new game? We've got you covered this year, like every year. While we're stocking our store with a ton of great items for the holiday season, we've also organized a number of events in December at which you can meet the creators of some really awesome products right here at Gamescape. All through the month, we'll be getting visits from a few local game designers and manufacturers who will have tables set up in the store to show you their wares. We'll also be showing off a few of our Holiday Gift Guide picks ourselves. You can give something new a try, learn a bit about the design process, or even get a game or two signed. Check out our featured designer visits and demos below and synch up your shopping days with our December Designer Days – and you can bet that we'll have plenty of all of these in stock just in case you like what you see!

Peaceable Kingdom
Saturday, December 3rd 1-4pm
At the forefront of the cooperative game movement for years, Peaceable Kingdom has a great mission statement: Make good, do good, be good! Using sustainable materials and working with independent designers and illustrators is only part of that mission. Focusing on cooperative games helps to emphasize play rather than competition is another important component. They strive to help build connection between players with great co-op titles for kids like Hoot Owl Hoot! and Stone Soup. And Fish Stix brings a perpetual smile to the faces of everyone who plays it. This year we're very pleased to welcome Peaceable Kingdom into the store for an afternoon of great game demos.

 Blue Orange Games
Saturday, December 10th 1-4pm
The fine folks over at Blue Orange have consistently been creating wonderful, super-fun games for kids and adults, and this year has seen some of their best. In addition to the wildly-popular Yamslam and Pengoloo games, they'll be bringing playable copies of their entire line, including Gobblet, Froggie Boogie, Battle Sheep, Double Shutter, and Gigamons – and maybe even some giant-sized versions, as well! Of special note this year are the games included in our gift guide: Dr. Eurkea and Brix. Blue Orange has been one of our favorite companies for years, and we always enjoy spending time with them, whether it's playing games or playtesting them.

  SusanFest! – Demos with Susan McKinley Ross
Saturday, December 17th 1-4pm
The highlight of the holiday season for us is the yearly visit from Susan to demo her latest game. Fans of Qwirkle, Color Stix, and Skippity will know that her games are elegant, easy to learn, and totally addictive. This year, Susan has brought us a brand new release called Lucky Dogs, which is a fantastic co-operative strategic dice game published by Peaceable Kingdom! Don't miss a chance to meet the delightful designer of some of our favorite games in the store!

The Game Doctor is IN!
Thursday, December 29th 6-11pm
Want to learn something you nabbed for the holidays but need some help with the rules? The Game Doctor will be on hand to help you out all through the evening! GSN invites you to come down to the store for a special learn-to-play event, where our staff will be on hand to answer any lingering rules or mechanics questions you might have about the games you got as prezzies. It's free and fun, and represents part of what we do pretty much every Thursday at our regular Board Game Night. Don't forget to book an appointment with our game medics!
« Previous Entries